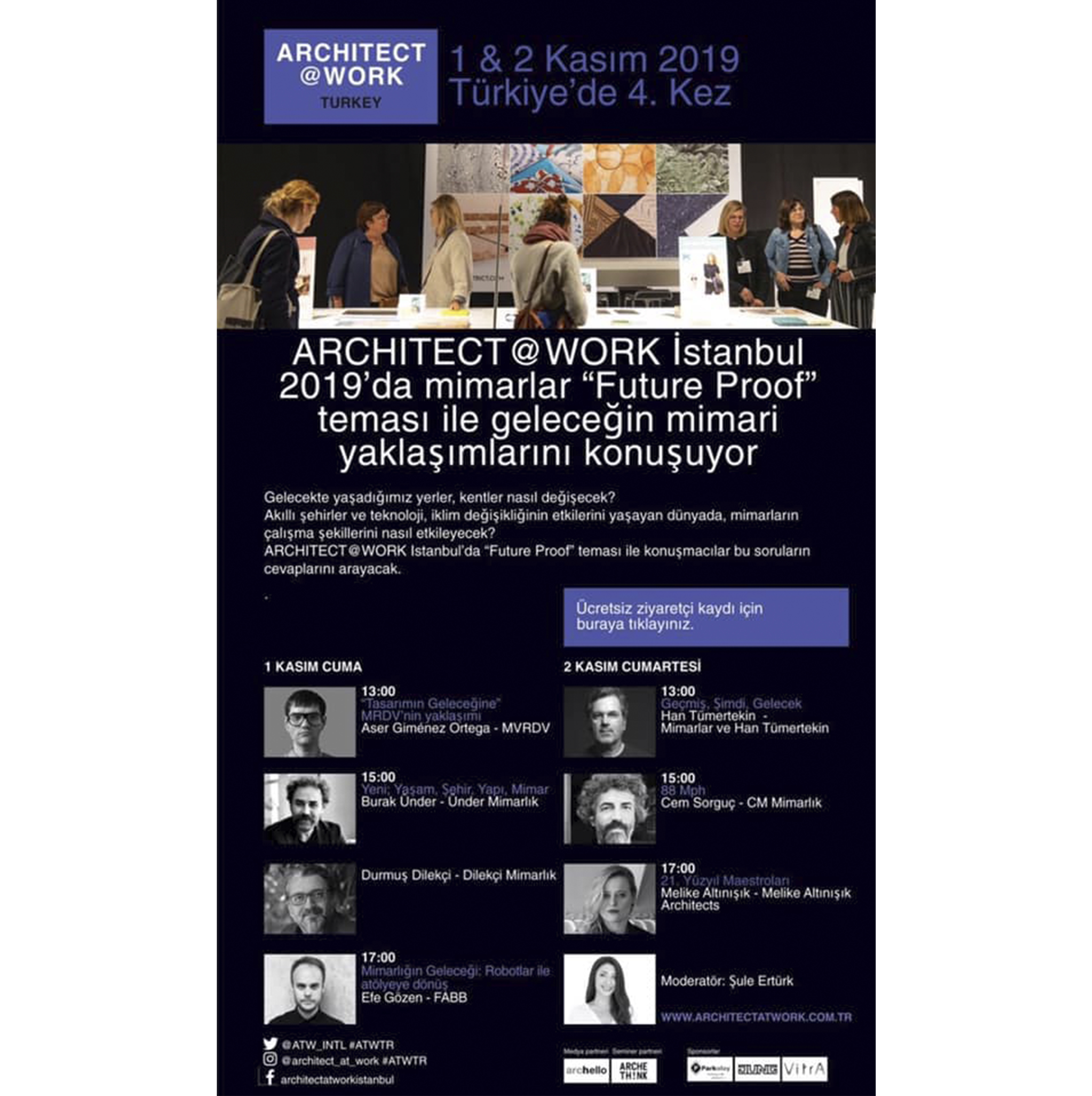 ARCHITECT@WORK – FUTURE PROOF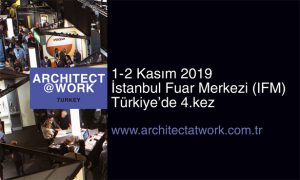 ARCHITECT@WORK – FUTURE PROOF
Turkey at the Istanbul Fair Center (IFM).the subject of 'FUTURE PROOF' was discuseds in ' 4th ARCHITECT@WORK '2019.
How the future architecture will be shaped and what size will be discussed.
Speakers Durmuş Dilekci (Dilekci Architects), Aser Gimenez Ortega (MRVDV) , Burak Ünder (Ünder Architecture) , Efe Gözen (FABB) , Han Tümertekin (Architects and Han Tümertekin), Cem Sorguc (CM Architecture), Melike Altınışık (Melike Altınışık Architects). Moderator: Şule Ertürk.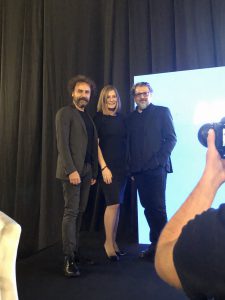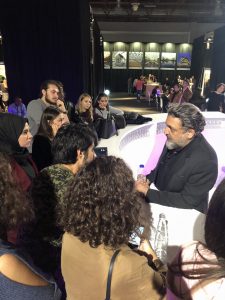 1st and 2nd of November 2019 , The international event, which lasted for 2 days, sought to raise awareness about the architecture of the future, even though the topic addressed by each speaker was different from each other.
Durmuş Dilekci and Burak Ünder , under the direction of Şule Ertürk  'NEW; LIFE, CITY, BUILDING, ARCHITECT', how will smart cities and technology affect the way architects work and how will the dimensions of Architecture be affected in light of these interrogations, they conducted a conversation.